11 - 11:50 AM
Pregnancy Room
Vaccination: Making an educated Decision
Rebecca Rex
Birth Room
Hire A Doula…A What?
Sally Head, Montrice, Doula
Debbie Hull, Doula
Heather Barrett, Doula
Postpartum Room
What is Safe? Using Baby Carriers and Car Seats
Angelique Geehan
Sgt. Jeffery McGowan
Parenting Room
Where to birth?
Homebirth – Andie Wyrick, MSN, CNM
Birthing Center – Jackie Griggs, CNM
Hospital -Amy Perilman, APRN, WHNM-BC,

CNM
12 - 12:50 PM
Fashion Show
Physician Awards Program
Community Awards
1 - 1:50 PM
Pregnancy Room
Find a Childbirth Class

Hypnobirthing – Elisabeth Hobbs

Bradley Method – Karen Sanderson

Lamaze – Christy Salinas

Independent – Debbie Hull, Doula

Birth Room
Cesarean Prevention and VBAC Preparation

Dr. Alfredo F. Gei, MD

Sarah Owens, CNM

Carie Dietz, PhD

Postpartum Room

Tips for Infertility

Caroline Long, DC, CACCP

Pelvic Pain After Birth – What physical therapy can do to help

Sarah Ammons, PT,DPT, OCS, FAAOMPT

Parenting Room
Stress Reduction

Larissa Eichenberber, MA, LMFT, PMH-C

Dr. Richelle Whittaker

Dr. Blythe TwoSisters, PsyD, LPA
2 - 2:50 PM
Pregnancy Room

Childbirth Class – Spanish
PJ Barnett

Birth Room

Healthcare Choices
Randall Holmes, D.C.
Stephen Stein, L.Ac.

Postpartum Room

Effects of Technology on Developing Brain

Eric English, PhD

Parenting Room

Dads Panel
Hospital – David Edwards
Birth Center – Martin Velazquez
Homebirth – Jeremy Garza
3 - 3:50 PM
Pregnancy Room
Fathers Make a World of Difference

Patrick Houser

Birth Room
Birthing Centers

Addice Birth Center , Traci Martin, DNP,CNM,RNC,CLC

Bay Area Community Birth Center, Stephanie Palacio, CNM

Bliss Womens Wellness and Birth Center, Patricia Perkins, APRN, MSN, CNM

Birth Center of Beaumont, Diana Nash, CNM

Katy Birth Center, Cathy Rude, CPM

Midwife in the Heights, Jackie Griggs, CNM

Nativiti Family Birth Center, Jamie, Hain, CNM,MSN

North Houston Birthing Center, Kathy VandeGeissen

The Birthing Place , Afua Hassan, Midwife

Wellspring Midwifery Care & Birth Center, Ashley Musil, LM, CPM

Postpartum Room
Chocolate Milk Documentary
Parenting Room
Education Choices

Sudbury – Arych Grossman

Beehive – Lisa Isabella Gale

Montessori – Emily Hanson

Homeschool – Gillian Mayer

Bayou Village – Bharathi Gunasekaran
4 - 4:30 PM
Cloth Diapers 101
Sarah Godwin
Join us for a hands-on cloth diapering class that will discuss the basics behind cloth diapering, how to be successful with cloth diapering and why it can be so much fun!
What you will get out of the class:
– Hands on experience with different diaper styles
– Discussion of what the best style of diaper and number of diapers is for YOU.
– Explanation of how to care for cloth diapers.
– Discovery of all accessories and extras for Cloth Diapers.
– Comprehensive wash routine to take home with you.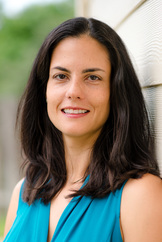 Elisabeth Hobbs
Elisabeth is a experienced and certified Hypnobirthing Childbirth Educator and a HypnoMothering practitioner. She was inspired to help empower and prepare pregnant moms for labor and birth, so that they feel confident not fearful,  after HypnoBirthing helped her have a wonderful and gentle birth with her first baby. HypnoMothering is a natural continuation to helping moms once her baby is born; making a more gentle transition into motherhood.
Elisabeth will be speaking and answering questions about "HypnoBirthing – Instinctive Birth"; what it is and how it prepares moms, and their birthing partner, for labor and birth.
Dr. Blythe TwoSisters, PsyD, LPA
Dr. Blythe TwoSisters is a fully licensed psychologist working with many communities including transitioning families. She has a private practice in Houston and sees people virtually in both Texas, and Colorado. She is a trained specialist in perinatal mood and anxiety disorders, and a mental health advocate. She is also trained in transgender, queer, and non-binary identities to help support families and individuals by providing a space for open communication, and increased understanding for the process. She is also fluent and understands poly lifestyles, as it may be a part of some families. She has done extensive personal work and continues to dive deep into her own personal journey, which often is helpful for patients who want to be seen. She has a service dog name Coraline Clover, whom you will likely eventually see should you interact with Dr. Blythe in person. You can find more information about her at drblythetwosisters.com. She is also in the process of opening a birth center (Preggers CAN Be Choosers) with her sister, a local Houston midwife Rowan TwoSisters. You can read more about the birth center at www.preggers.rocks.
Sarah Ammons, PT, DPT, OCS, FAAOMPT
Sarah Ammons is an orthopedic and women's health physical therapist at Texas Children's Hospital Pavilion for Women. Dr. Ammons earned her Masters of Science in Physical Therapy and Doctorate of Physical Therapy from Texas Women's University. She completed her post-professional residency in orthopedic physical therapy at Harris Health System in Houston and a manual therapy fellowship through the Manual Therapy Institute. Additionally, she is a Board Certified Specialist in Orthopedic Physical Therapy through the American Board of Physical Therapy Specialties. Dr. Ammons has served as faculty for the Texas Children's Hospital Sports Physical Therapy Residency, Harris Health Orthopedic and Neurologic Residency programs and Optim Manual Therapy Fellowship. Her clinical expertise includes management of acute and chronic orthopedic conditions, pelvic floor dysfunction, lower extremity problems and dance medicine. She has a special interest in the intersection of orthopedics and women's health including exercise during and post pregnancy, incontinence in athletes and the correlation between hip pain and pelvic floor issues. Her practice philosophy integrates evidence based manual therapy, exercise and pain science with a biopsychosocial approach to treat the whole patient. In her spare time, she enjoys dancing, yoga, cycling and running as well as spending time with her husband and two children.
PJ Barnett
PJ Barnett is a wife to Eddy and Mom to four little ones. She has a background in Funeral Directing and Training and is currently focusing on Reimbursement methodologies and also walking families through loss or impending loss. Her own experiences with a primary cesarean led her to explore better options for herself and she has had 3 radically different VBACS since her first was born. Due to this passion, she became the leader of the North Houston chapter of ICAN and she teaches Rebel Birth Childbirth classes. When she isn't with her kids, you can find her assisting Kathleen Wilson of Labor Enabler, or grocery shopping, something she loves so much, she now does it for income!
Heather Barrett
Heather Barrett is a doula, childbirth educator, new parent educator, student midwife, and mom to 5 growing kids, aged 17 to 6.  Since beginning work as a doula and student midwife in 2012, Heather has attended over 100 births.  She has previously led a birth support group, a baby wearing group, and volunteered with the Rally to Improve Birth for several years.  She expects to complete midwifery school in 2020 and move into full-time practice, but until then loves supporting growing families through educational, emotional, and physical support as a doula.
Carie Dietz, PhD
Carie Dietz, PhD, is a Leader with ICAN of Houston/Galveston. She's a CBAC mother of two and in Research Administration at the University of Texas Health Science Center at Houston. She is also a La Leche League Leader with the Fort Bend group. ICAN of Houston/Galveston welcomes all mothers at all points of their birthing journey. ICAN offers Education, Support, and Advocacy for women seeking Vaginal Birth After Cesarean (VBAC) and free support in monthly meetings and online for all regardless of birth mode to help with processing of the birth experience. If you are interested in what ICAN does and would like to get involved, please email Carie at houstongalveston.tx@ican-online.org
David Edwards
David Edwards works in the Houston nonprofit community where he serves as Director of HR/Operations. Originally from Asheville, NC, David has lived in Houston since 2014. He and his wife Erin have been married 8 years.  With prayerful work, a fantastic doula and careful attention from the Midwives at Willowbrook, celebrated the birth of their first born this summer.
Lorissa Eichenberger, MA, LMFT and certified in perinatal mental health (PMH-C)
Lorissa  Eichenberger, MA, LMFT and certified in perinatal mental health (PMH-C) received her master's degree in Marriage and Family Therapy from the University of Houston-Clear Lake in 2010. A self-described "birth nerd," she began her journey into motherhood in 2008 with the birth of her first of four children.  This experience led her to seek out resources in her community for new moms, but found very little access to professionals with perinatal mental health experience.  Lorissa became motivated to educate herself and find other professionals in women's mental health and childbirth, so she joined local birth support groups and attended trainings for both doula and lactation support.  These new skills combined with her training as a licensed therapist have opened up new opportunities for Lorissa both personally and professionally.  She is a wonderfully supportive and skilled therapist with training in trauma resolution, and has extensive experience working with mothers.  She is a member of the International Cesarean Awareness Network (ICAN) and is passionate about helping women in a supportive role during the preconception, prenatal, and postpartum experiences.  Her areas of special interest include but are not limited to birth trauma, postpartum depression and anxiety, couples therapy and parenting education.
Eric English, PhD
Dr Eric English is a clinical psychologist licensed in Maryland. He received his PhD in psychology from the University of Wisconsin-Madison in 1981 after completing a Masters degree at UW-Madison in physiological psychology in 1976 and an internship in clinical psychology in 1979 at Worcester State Hospital in Massachusetts.  He has been a licensed psychologist for 37 years, including 34 years working for the State of Maryland Department of Health.  While much of his clinical practice has been with children and adolescents, Dr English has practiced in a wide range of clinical settings including outpatient clinics for children, adolescents and adults, outpatient programs for persons with addictions, inpatient units for adolescents, inpatient adult units, inpatient and outpatient programs for developmentally disabled children and adults, inpatient adult forensic units and inpatient geriatric units.  He has specialized in psychological evaluations of children, adolescents and adults, completing hundreds of clinical assessments.  Most recently, as Chief of Juvenile Forensic Services for the Maryland Behavioral Health Administration, he represented the Maryland Department of Health in juvenile court hearings throughout Maryland, advising the courts of the behavioral health treatment needs of children and adolescents under the court's jurisdiction. In this position, he also coordinated services for families who requested the assistance of the Maryland Department of Health in finding treatment options for their children. He retired from the State of Maryland in 2018.  Dr English has three children, all born at home with a midwife. His children, Leandra, Brendan and Devin are now 36, 34 and 31, and they are, just as your children are, wonderful and amazing.
Jeremy Garza
Jeremy Garza  is a dad to three wonderful kids that I love so much. I currently work at Houston Methodist The Woodlands Hospital as a Stationary Engineer. My wife and I have been married for 9 years, but have been together for 17 years total. I have two girls (ages 12 & 10) who were both born in the hospital and my first-born son who was born at home a few weeks ago by Holistic Heritage Homebirth! What an awesome and one of a kind experience my family and I will never forget. I would say that I am an ordinary dad who has many hobbies from fishing, kayaking, working on cars and working out. However, becoming a dad and husband has become my number one favorite hobby in my life.
Angelique Geehan
Angelique Geehan (any pronouns) works to question and depolarize the many cultural beliefs and practices that can deprive individuals of needed connection with themselves, their families, their clients, and their communities. She coaches individuals and families; trains and certifies babywearing educators; and offers lectures, classes, workshops, and consultations on babywearing (the practice of carrying children in fabric close to their caregivers), consent, cultural awareness, community building, and various parenting topics, all with social justice and transformative justice frameworks in mind. Her goal is to seed communities with as much critical thinking, compassion, and authenticity as possible, while helping families get through their days more easily.   Angelique has worked with retailers and manufacturers, community groups, event organizers, their clients and families, and other educators. She founded Interchange, a consulting group that offers diversity and inclusion support, and volunteers for several organizations, including as president of the board of directors for Baby Carriers Provided, the non-board chair of the Baby Carrier Industry Alliance's Educator Committee, a board member and community educator with Houston Babywearing Resource, an advisor for the Texas Babywearing Alliance, and a Regional Volunteer for World On My Shoulders. She also serves on the National Perinatal Association's Health Equity Workgroup, the admin team for the Houston Community Accountability and Transformative Justice Collective, and the QTPOC+ Family Circle in Houston.
Alfredo F. Gei, MD
Alfredo F. Gei, M.D., born in Italy,  graduated from University of Costa Rica, residency in OB at Baylor College of Medicine, a Fellow from UTMB, MFM, clinical professor UT,  medical director of L&D Methodist Hospital, numerous awards and honors, father of four.
Sarah Godwin
Sarah Godwin created and has owned and operated The Pure Parenting Shop in The Heights, Houston's only natural parenting store for over five years.  Through the shop she helps new caregivers find the parenting supplies and products that will help them on their adventure in parenting.  Sarah cloth diapered her own children as well as ran a diaper service in Erie, PA for 2 years.  She teaches Cloth Diapering 101 at her store and offers private consults through her shop.  She is also a Certified Babywearing Educator and offers a variety of carriers at the shop; as well as fittings and consultations to help new caregivers find the best carrier for their needs.
Nima Goharkhay
Dr. Nima Goharkhay is the President and Medical Director of the Pregnancy Specialty Center of Texas. He is board certified in Maternal Fetal Medicine and Obstetrics and Gynecology and holds a Ph.D. in Cell Biology. Prior to his current position he was in practice in the Washington, DC, area, and prior to that was a faculty member at UTMB Galveston. Dr. Goharkhay completed his fellowship in Maternal Fetal Medicine and his Ph.D. at the University of Texas Medical Branch in Galveston and his residency at the University of Miami in Miami, Florida. He earned his medical degree at the University of Vienna in Austria. Dr. Goharkhay believes strongly in close collaboration between midwives and traditional caretakers in order to provide the most comprehensive support to women while respecting their preferences and autonomy. Some of his clinical interests include hypertensive disorders, diabetes in pregnancy, and cholestasis of pregnancy. Dr. Goharkhay is fluent in Spanish, Persian and German
Bharathi Gunaskaran
Bharathi Gunasekaran started her journey at Bayou Village School as an early childhood teacher in 2015 and is currently the first-grade class teacher. Growing up in different countries, she developed a passion for travel and values the learning that comes from connecting with people from different backgrounds and cultures. Her career in education started in 2008 as she sought for opportunities in social work in India, her home country, which resulted in a year of teaching life-skills training and English to marginalized youth  This experience informed the decisions she made since. She believes that the most important social change starts within and how we educate our children. This led her to Waldorf Education.Bharathi has served as a volunteer with Americorps and has taken on roles in various non-profits in Texas, Chicago, and India, working with inner-city children as an educator as well as with the most marginalized population in the community as a Community Organizer. In her spare time, she enjoys practicing yoga, cooking, learning new languages, and exploring the city, and the world with her family. Bharathi is also a certified yoga instructor.
Aryeh Grossman
Aryeh Grossman is a founding staff member of Houston Sudbury School.  He was introduced to the Sudbury model of education as a student at Fairhaven School, a Sudbury school in Maryland.  As a student, he was president of the school's assembly, school meeting chair and an active member in the community.  Since graduating Fairhaven, Aryeh has pursued his love of working with children as a teacher and a camp leader. Aryeh is passionate about human rights, always looking for ways to educate himself and make a difference for good.  In his spare time, he likes to make art and dabble in carpentry.
Emily Hanson
Emily Hanson grew up in Oregon and earned her B.S. in Psychology and Sociology from George Fox University. She has a Masters in Education from Loyola University in Maryland. Emily is Montessori trained at both the Primary (3-6 years old) and Assistants to Infancy (birth-3 years) levels and has been a Montessori guide at the Post Oak School for 12 years. She loves her work with toddlers and learns so much from them each day. She is passionate about providing an environment in which children can thrive and grow as they follow their natural path of development.  Emily is also the mother of two children, 12 and 9 years old, who have been at the Post Oak School since they were 17 months old. When not working with toddlers and their parents, Emily loves to take road trips with her family to visit relatives and friends all over the country. At home, she enjoys cooking vegetarian food and experimenting with new recipes.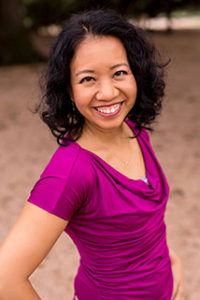 Dr. Caroline Long
Dr. Caroline Long is a pregnancy and pediatric-certified chiropractor and the founder of West U Wellness. She graduated from Spring Woods High School before pursuing her Bachelor of Arts at UCLA. She returned to Texas Chiropractic College where she graduated with top honors and then completed over 400 post-graduate certification hours with the International Chiropractic Pediatric Association.  Her clinic, West U Wellness, has more pediatric certified chiropractors than any other in the greater Houston area. For the past 19 years she has built her reputation as a caring and compassionate chiropractor for patients as young as 1 day old all the way to a patient who was 106 years old. She is a proud native Houstonian and enjoys volunteering in her community. She and her husband Patrick have two daughters ages 11 and 13.
Patrick Houser
Patrick Houser is passionate about birth and supporting new families in their loving integration into becoming parents.  His second son, born in 1980, was the first document waterbirth in the US, received into his hands. He is also the author of The Fathers To Be Handbook, and has over 25 years of supporting new families and childbirth caretakers around the world. Patrick cofounded the  Fathers To Be initiative in 2006 while living in England. Since this time he has also been holding parent and professional workshops and lecturing.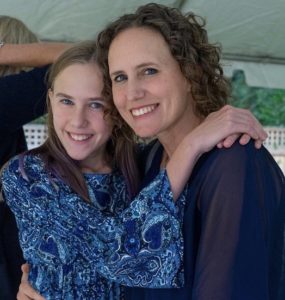 Emily Hansen
Emily grew up in Oregon and earned her B.S. in Psychology and Sociology from George Fox University. She is Montessori trained at both the Primary (3-6 years old) and Assistants to Infancy (birth-3 years) levels and has been a Montessori guide for 12 years. Emily has a Masters degree in Montessori Education from Loyola University in Maryland. She loves her work with toddlers and learns so much from them each day. She is passionate about providing an environment in which children can thrive and grow as they follow their natural path of development. Emily is also the mother of two children, 12 and 9 years old, who have been at a Montessori school since they were 17 months old. When not working with toddlers and their parents, Emily loves to take road trips with her family to visit friends and relatives all over the country. At home she enjoys cooking vegetarian food and experimenting with new recipes.
Debbie Hull, BS, CLD, CCCE Childbirth And Postpartum Professional Association (CAPPA) Labor Doula and Childbirth Educator Faculty
Debbie Hull has been serving expectant Houston families for over 20 years. She is one of the most sought-after doulas and childbirth educators in the city, as well as a community advocate for natural birth and the rights of birthing women and their families. Her work has been published in the BirthWorks Newsletter, Special Delivery (publication of the Association of Labor Assistants and Childbirth Educators), The Clarion (publication of the International Cesarean Awareness Network) and CAPPA Connection. She designed and developed a unique (and fun!) curriculum for childbirth classes to equip couples with the language and tools they need to prepare for their births in the hospital, at home or in a birth center. It is a great source of pride to her that dads enjoy the classes, that couples begin to communicate about their births after taking her classes and that many local midwives make the classes a requirement for their clients. See this year's raffle for your chance to join the next group series, beginning on October 15! Debbie is CAPPA certified as a labor doula and childbirth educator and is thrilled to have joined CAPPA Faculty as both a Labor Doula Trainer and Childbirth Educator Trainer, training the next generation of professional birth workers. Debbie has a long association and former leadership with the International Cesarean Awareness Network, is a frequent guest and host on KPFT radio's Whole Mother (90.1 FM, Sundays, 7:30 pm; listen to archived shows at www.wholemothershow.com), and she portrayed Jillian in each of the Houston productions of Karen Brody's play, Birth. Debbie was sewing Brownie badges on a vest at the meeting when BIRTH was named and is very proud and honored to have spoken and had a table in the vendor hall at each of BIRTH's 17 BIRTH Fairs. Her most loved role is being mother to her fabulous, formerly breastfed and homeschooled son and daughter. www.debbiehulldoula.com
Jeffery McGowen
Jeffery McGowen is a 24-year veteran of the Harris County Sheriff's Office and he has held positions in various areas within the department. Among his many accomplishments, Jeffery coordinated the Harris County Sheriff's Office Child Passenger Safety Program, where he worked with and trained representatives from the Harris County Sheriff's Office and other agencies on how to set up and sustain successful child passenger safety programs.  Jeffery's proudest accomplishment is his family; marrying his lovely wife Sheryl in 1992 and the birth of their quadruplet boys Jacob, Jacoby, Jason and Justin in 2004.
Martin Velazquez
Martin Velazquez. Originally from Argentina, grew up in Mexico and South Texas. Father of 2 children. A 15 month old boy named Massimo and a 1 month old baby girl named Camila. Lighting designer and control automation specialist. Avid reader and collector of books, old cameras and model airplanes. Interests include holistic therapies, fauna and flora identification, natural cures, and spiritual teachings.
Sarah Owens
Sarah Owens is a Certified Nurse-Midwife at Nativiti Family Birth Center and Women's Health Associates in The Woodlands, Texas where she provides newborn care and full-scope midwifery care for childbearing women. She earned her Bachelor of Science in Nursing in 2004. After the empowering birth of her first child in 2005, she began working in labor and delivery which included support of vaginal birth after cesarean. Later, her myriad of experiences as a travel nurse led her to pursue a career as a Certified Nurse-Midwife and Women's Health Nurse Practitioner which came to fruition in 2018. Most recently, Sarah has completed a quality improvement project involving VBAC/TOLAC counseling and informed consent while pursuing her Doctorate of Nursing Practice, which was completed in September, 2019.  Sarah's passion is to see the ACOG recommendation, that women with a history of cesarean birth be counseled about and offered a trial of labor after cesarean, become a reality for all women. Sarah, her husband, Chad, and 3 children recently relocated from Salem, Oregon. They look forward to all the adventures Texas has to offer.
Amy Perilman
Amy Perilman is a native of Missouri, but consider herself a (transplant) native Texan. She began her career in medicine as a paramedic and received her Bachelor's degree in nursing from UT Arlington and received my education as a nurse practitioner (NP) in women's health from UT Southwestern Medical Center. She completed her NP internship at Parkland Health and Hospital System in 2003 and continued to work there as a NP in many of the different women's services areas until 2008. In 2008 I ventured out into private practice and enjoyed caring for women during their pregnancies- but felt something was missing when I had to turn them over to a provider to be with them at their births. In 2010 I returned to academia to study midwifery at The Midwifery Institute at Philadelphia University; and in August 2011, I received my Masters of Science in Midwifery. I completed my nurse midwifery internship at Parkland Health and Hospital System. I am committed to making life better for women by providing caring and compassionate health care services to women of all ages and backgrounds.  Her formal medical education and training began in 1995 when she completed her Associates of Applied Science in Emergency Medical Technician -Paramedic degree and certification at East Central College located in Union, Missouri. My formal education also includes: 1.) Associate of Applied Science in Nursing via the Paramedic to RN program completed in 2001 at San Jacinto College in Houston, Texas. 2.) Women's Health Nurse Practitioner (WHNP) Certificate Program at The University of Texas Southwestern Medical Center at Dallas with internship completion at Parkland Memorial Hospital in the Woman's and Infant's Services Hospital in Dallas. 3.) Bachelor of Science in Nursing completed in 2004 at The University of Texas at Arlington. 4.) Masters of Science in Midwifery completed in 2011 at The Midwifery Institute of Philadelphia University in Philadelphia, Pennsylvania. She completed my Midwifery Internship at Parkland Health and Hospital System in Dallas and iscertified in adult, pediatric, and infant CPR, neonatal resuscitation, as well as Advanced Cardiac Life Support. I am a member of the American College of Nurse Midwives (ACNM) and the Consortium of Texas Certified Nurse-Midwives (CTCNM). I hold a Texas State license for the following: Registered Nurse (RN), Advanced Practice Registered Nurse (APRN) as a WHNP, and Nurse-Midwife. I am nationally certified by the American Midwifery Certification Board (AMCB) and the National Certification Corporation (NCC).
Rebecca Rex
Rebecca Rex co-founded P.R.O.V.E. (Parents Requesting Open Vaccine Education), in 1997 along with Dawn Richardson.  P.R.O.V.E. is purely a grassroots organization promoting awareness about vaccine safety, medical privacy and informed consent issues.  Their campaigns have contributed to positive legislative changes in state law including expansion of vaccine exemptions (2003), parental consent prior to immunization registry inclusion (1997), and overturning an executive order mandating HPV vaccine for 6th grade girls (2007).  P.R.O.V.E. also opposed mandatory meningitis vaccination of college students, and the bill allowing health care workers to be fired for refusing any vaccine an employer may decide to require.  Rebecca is a featured speaker at B.I.R.T.H., an annual event focusing on healthy, natural, safe birth and parenting.
Christy Salinas
Christy Salinas is the Program Director of Blessed Beginnings Life Center at Catholic Charities of the Archdiocese of Galveston-Houston. She received her Master of Arts in Humanities with a Certificate in Women's Studies from the University of Houston- Clear Lake, and is a graduate of the Hispanic Alliance for Career Enhancement (HACE) Leadership Academy. She also serves on the Houston Improvement Project (HIP) Board. Her main efforts are to collaborate with schools, pregnancy centers and other community partners to educate, empower and provide material assistance to families in need.
Stephen Stein
Stephen Stein is an Acupuncturist licensed both here in Texas as well as in Colorado. He has been practicing in the Heights for the past 5 years. He obtained his masters degree in Traditional Chinese medicine here in Houston, TX, and is currently pursuing his doctoral degree. His main areas of focus include Pain Management, Fertility, and Family Wellness. He believes in a personalized approach to health care by taking into consideration that everyone is biologically unique. His main approach is to determine and address underlying causes of illness rather than the conventional methods of suppressing symptoms.
Richelle Wittaker
Dr. Richelle Whittaker is an Educational Psychologist and a Licensed Professional Counselor-Supervisor.  She has over 15 years experience providing counseling and assessment services in private practice, as well as developing and delivering training and workshops for agencies, schools, and transitional living facilities throughout the greater Houston area.  In her private practice, as a Certified Perinatal mental health therapist, Dr. Whittaker specializes in treating women of color suffering with postpartum depression, reproductive challenges, infertility, and infant loss. Her goal is to educate, equip, and empower moms to advocate for themselves and their children.  She is the owner of Providential Counseling and Consulting Services, and author of Burps, Bibs, and Breakdowns: A 90 day Journal for moms. Dr. Whittaker earned a Doctoral degree from Texas Tech University and a Masters degree from Sam Houston State University.
Andie Wyrick, MSN, CNM
A certified nurse midwife and doctorate student has been in the Houston birth community for over a decade. Her experience includes elementary school nursing, hospital L & D, birth center, and home birth. She has been joyfully dating her husband of 18 years since junior high and has five children. Her passions beyond bellies, birth, and breastfeeding are mission work and reading.
Sally Head
Sally Head has been a part of Houston's birthing community for over 30 years. She has two children, Abby and Andrew, the first born by cesarean and the second a VBAC . While leading Houston's ICAN she apprenticed with Polly Perez to become a Doula. She has been present at over a thousands births and is working as a birth assistant for Nativiti Birth Center. 
Randall Holmes, DC
Randall Holmes, D.C., graduated as a Doctor of Chiropractic from Texas Chiropractic College in 1990 with outstanding academic recognition.  He passed national and state boards to become licensed to practice in Texas in 1990. He also has a degree from Texas A&M University, which he received in1982.  Dr. Holmes is married and has 7 children.  He has a particular interest in working with children and their families.  He is a very active person, and has participated in many sports, and can understand and help athletes of all levels. He is a voracious reader and is involved in Chiropractic related research.  Dr. Holmes attends many seminars every year and has taught on a college level.  He also has an interest in clinical nutrition. He is a past president of the Chiropractic Society of Texas. He is a member of the International Chiropractic Association, the International Chiropractic Pediatric Association, The Chiropractic Society of Texas, and was formerly on the Peer Review Committee for the Texas Board of Chiropractic Examiners.  Dr. Holmes' main purpose is to have fun providing the highest quality care and service for families while making it affordable. Our goal is to find the fundamental cause of health problems and if possible, correct it so that you can live your life at your optimum health potential